Our Tutors
UniAdmissions is committed to giving the very best service to every student. Our talented tutors are the key to the excellent service we pride ourselves on, passing on not only their expertise, but also their enthusiasm to inspire the next generation to succeed. All tutors are either current senior students, recent graduates or from a professional background. Our selection process ensures only the best tutors work for us, in roles most suited to their skill-sets.
UKCAT + BMAT Presenters
Madhivanan Elango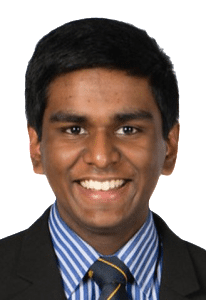 Madhi is a second year medic at Emmanuel College, Cambridge. He achieved a perfect score in section 2 of the BMAT, a feat only achieved by a handful of people each year. Madhi is well experienced having previously tutored students for A Levels (Sciences and Maths), the BMAT and UKCAT as well as offering personal statement advice. Outside of medicine, he enjoys playing badminton, basketball and ultimate frisbee.
Naomi Watson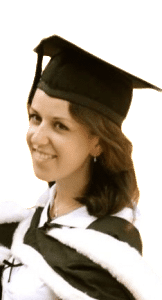 Naomi is a fifth year medical student at St Hugh's College, Oxford. She has tutored A Level Chemistry and Biology throughout her undergraduate years, and has extensive experience as a mock interviewer. Naomi is also a private mentor for prospective medical students, assisting with personal statements, UCKAT/ BMAT preparation, and interview skills. Outside of medicine, Naomi is a keen violinist, performing internationally with the European Union Youth Orchestra.
Medicine
Cian Wade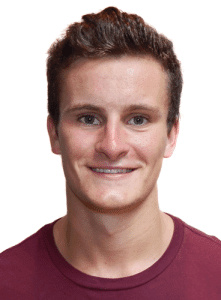 Cian is a 4th year medic at Oxford, and recently attained a first class
degree from Pembroke College. A fluent Welsh-speaker, Cian is an experienced tutor who has previously worked with 6th form students on every aspect of the admissions process. Approximately 50% of his previous state school educated medical applicants have subsequently been awarded places at Oxbridge. Cian is passionate about medical education and takes his students' success very seriously. He has captained a university football team, appeared on BBC's Casualty and founded his own charity!
Chris Lovejoy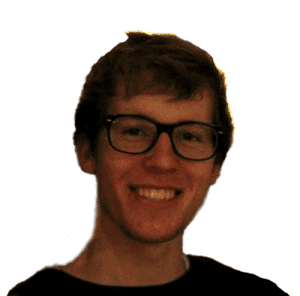 Chris is a medic in his fifth year at Gonville & Caius College, where he served as President of the Medical Society. He has a passion for education – he has tutored maths and science in Cambridge for 3 years and also spent over 380 hours teaching around the globe, in South Korea, Nepal and Japan. He has worked at many university access events, helping prospective university applicants. He is particularly interested in acute medicine and will be training in the largest trauma unit in the world, in Johannesburg, next Summer for his elective. Outside of medicine, he plays basketball for Cambridge University and enjoys playing the piano, cello and singing.
Jonathan CM Wan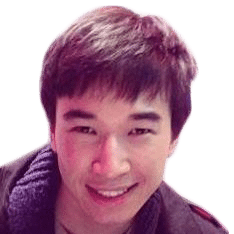 Jonathan is a forth year medical student at Trinity College, Cambridge enrolled on the MB/PhD programme and has recently started his PhD in cancer diagnostics at the Cancer Research UK Cambridge Insitute. He carried out his pre-clinical studies in London, where he achieved the highest marks in his year group for two consecutive years. He has experience tutoring pupils, and has previously sat on mock medical school interview panels. Outside of academia, he enjoys road biking, mountain biking and badminton.
Jack Bell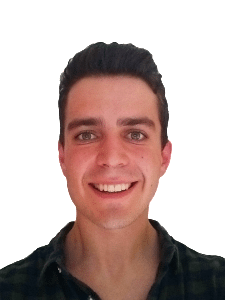 Jack is a third year medical student at Oxford who will be moving onto clinical school this September. Over the past 3 years Jack has accumulated a wealth of medicine-specific tutoring experience: during his time as academic welfare rep for Oxford MedSoc he founded a peer tuition scheme and he is spending his summer tutoring for Applican, an organisation which runs weekend courses for applicants to UK medical schools. Jack has specialised in Neuroscience in his intercalated year and looks to continue research in this area over the coming years. He is passionate about live music and enjoys playing squash.
Millia Ngaag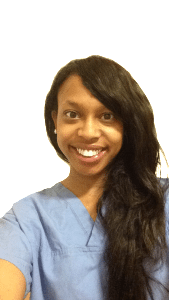 Millie is currently studying Medicine at Emmanuel College, University of Cambridge. She has successfully tutored students in Sciences and Maths up to A Level, as well as providing support for Medicine applications to a variety of universities, including Oxbridge. Millie has in depth experience of assessing personal statements, tutoring on BMAT & UKCAT, and holding mock interviews.
Matthew Wilcox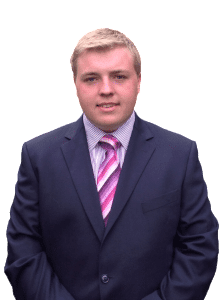 Matthew is about to enter his third year of Medical School at UCL where he will be completing an Intercalated BSc in Neurosicence. Having been awarded numerous academic prizes and awards both by UCL and at a National Level, he has a wealth of experience to share with prospective Medical Students on how to be successful in the UCAS application process and at University. Matthew has previously assisted prospective Medical Students with Personal Statements and Interview Technique, all of which are now studying Medicine. He offers a professional but friendly teaching service which he has developed over several years. Matthews commitment to teaching Secondary School Students has been recognised in the past by a number of awards.
Andrew Cole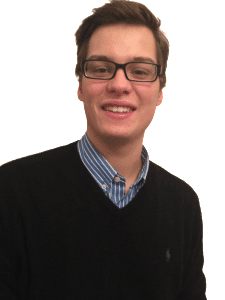 Andrew is a third year medical student at University College London and has also been accepted to go to Harvard University this summer for an internship. He undertook 6 A levels and scored some of the highest scores in the country. Andrew has taught medical students for the past two years and given lectures to 6th form students about the secrets of getting into medical school.
Dr. Branavan Anandasundaram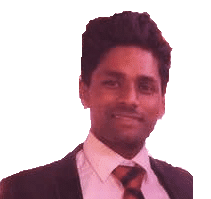 Branavan is currently a full-time NHS Doctor based in South East London. He did his undergraduate Bachelor of Medicine and Bachelor of Surgery (MB ChB) at the University of Birmingham, and graduated in 2015. He also undertook an undergraduate Bachelor's degree in Pharmacology with Medical Sciences (BSc Hons) in 2012 at King's College London, attaining a First Class Honours degree. He has published in several peer-reviewed journals and has an avid research interest in the field of cardiology and sports medicine. Branavan is very passionate in the field of teaching, and has tutored clients for a range of subjects including Biology, Chemistry, Mathematics, as well as preparing students for upcoming UCAS
Saigeet Eleti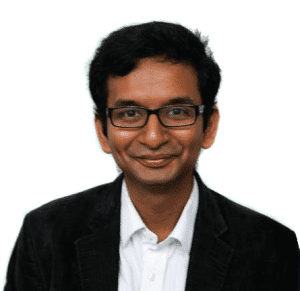 Saigeet is currently a 5th year medic studying at Emmanuel College Cambridge where he has been the co-president of the medical society. He has tutored a number of students in Biology, Chemistry and Maths which are his particular strengths as well as optimising applications based on proven methods and his own experience. Saigeet has an interest in cardiology as well as acute medicine. In his spare time, he plays badminton and cricket and ispart of a medical education society which aims to improve both teaching and learning at the clinical school.
Biological Sciences
Dimitri Mulkern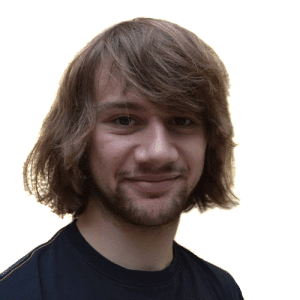 Dimitri studies dentistry at the University of Birmingham. Tutoring students in several A-level subjects (including Mathematics, Biology and Chemistry) alongside his record in UKCATs, he combines certified methods with the latest literature to achieve application requirements. Maintaining regular correspondence with university professors who choose personal statements and interview students allows him to provide insights into what the admissions process is truly looking for in each dental applicant. In his free time, he competes nationally as a 1st Dan in Karate, having won awards the past two years running.
Julie Sarmiento-Ponce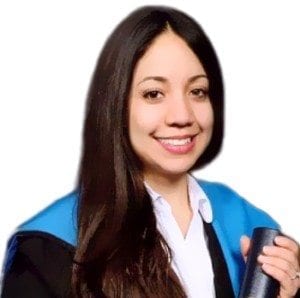 Julie is a PhD student at the Department of Zoology, and a member of Newnham College, both at the University of Cambridge. After completing a Master's degree in Marine Mammal Sciences at the University of St. Andrews, she taught Biology, Biodiversity and Mathematics to undergraduate students for one year in Mexico. As an overseas student herself, Julie can give advice foreign students on several topics relating to the University of Cambridge.
Physical Sciences
Christina Kouridi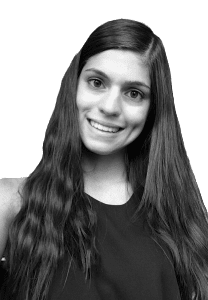 Christina is a third year international student at St John's College,
Cambridge. She has a double first in Engineering, specialising in Civil,
Structural and Environmental Engineering. She is a keen outreach enthusiast with volunteering experience in promoting technology-based fields through fun and educational initiatives. In her spare time she also enjoys playing the piano and basketball; she will be the captain of St John's Women's Basketball team next year.
Ilija Rasovic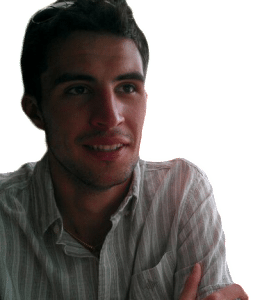 Ilija is currently studying for a DPhil in Materials Science at University of Oxford (St Cross College) having completed his undergraduate MEng in Materials Science at Corpus Christi. Research focusses on using buckyballs in medical applications. Now a PAT ATP for UniAdmissions and has written UKCAT and mock interview Qs for us, as well as working on our mock interview days. In addition Ilija tutors maths and has marked PAT tests for Oxford. His main hobbies are sport and music, particularly football and piano.
James Brind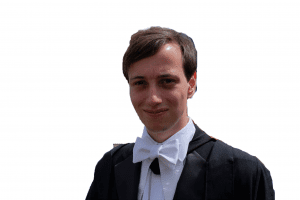 James is a PhD student in the University of Cambridge Department of Engineering. After undergraduate study at Peterhouse, he moved on to Corpus Christi College for a master's degree, achieving the top grade every year. Now in his sixth year, he is well acquainted with the Cambridge system. He teaches Thermodynamics to third year undergraduates, has experience with the Mathematics STEP, and has mentored prospective applicants during their residential visits to the university. Outside of Engineering, his interests include badminton, snooker and skiing.
Max Eyre

Max has just finished his Masters in Engineering at Jesus College,
University of Cambridge. Having spent four years studying there whilst interacting with academics from the department he is well placed to advise students on applications for Engineering. He has experience in tutoring and preparing students for university applications. During his time at Cambridge Max ran Ecohouse, a student international development charity which works with a large NGO to alleviate poverty in Latin American. His interests include international development, technology, engineering and sport.
Mathmatics
James Kilbane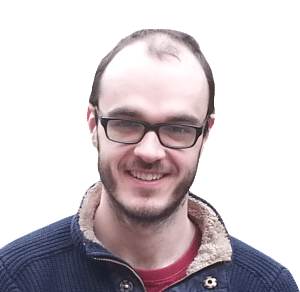 After having completed a Masters (and undergraduate) in Mathematics at the University of Cambridge, James moved on to a PhD position there. He has experience tutoring STEP, AEA and A Level Mathematics, and has given group tuition sessions to large groups facing admissions tests.
Economics
Andrew Lindsay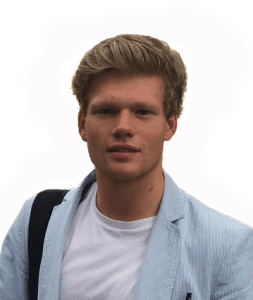 Andrew recently graduated from his BA Economics & Management degree atJesus College, Oxford. Andrew is exceptionally familiar with the admissions process having sat on the student body, liaising with the faculty with regards to admission tests, interviews, and the scoring of interviews and pooling system. Andrew received a Distinction in his Preliminary Examinations, represents Oxford University at both Squash and Football, and is continuing his education with a Masters at Jesus College.
Daniel Bright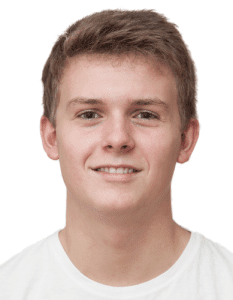 Daniel is a third year Economics and Management student at Jesus College, Oxford. He has helped numerous people boost their personal statements with detailed reading list suggestions, as well as offering interview advice to eventually successful candidates.
Jared Harding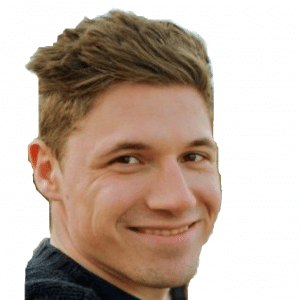 Jared graduated from Oxford (Trinity College) in 2015 having studied PPE, with particular interests in Ethics, Philosophy of Science, Game Theory and Macroeconomics. He is now a technology Entreupeneur and part-time tutor, having previously tutored a-level Maths, Further Maths, Physics & Economics. Having studied at a state school he is particularly passionate about increasing accesses from non-independent schools.
Harini Annadanam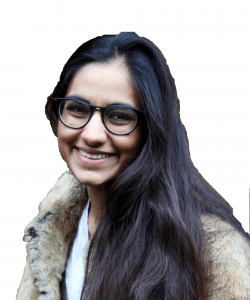 Harini recently graduated with an Economics degree from Cambridge, with a First in Part I and a 2:1 in Part II. She is currently taking a gap year, following which she plans on doing a Master's in Economics. She has successfully advised several students on their personal statements, providing them with detailed feedback on their structure, writing style and economics content. She is also familiar with the interview process and is well-placed to help students with interview preparation and provide subject-specific advice. During her time at Cambridge, she was a choral scholar in her college choir.
Law
Sonia Joy Bamford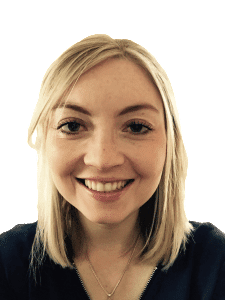 Sonia graduated from St Catharine's College Cambridge last year with a degree in Law. Since then she has taught maths full time and gained a PGCE in secondary school mathematics. She is now returning to university to finish her training to become a barrister. During her time at university she organised a conference for sixth form students who aspired to read law at Cambridge. She also supported students with their personal statement and interviews. In her free time she enjoys running and playing tennis.
Chia Jeng Yang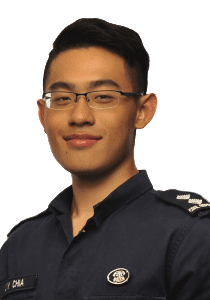 Chia is currently studying Law in Cambridge. From Singapore, he has extensive experience in these past 3 years, advising and walking prospective students through the admissions process. An overseas student as well as an IB graduate, he is well-placed to advise IB graduates and foreign students on
the admission process. Chia's hobbies include publishing papers, archery and table tennis. He is currently the Director of Policy for the Wilberforce society and is also a trained firefighter.
Melody Ihuoma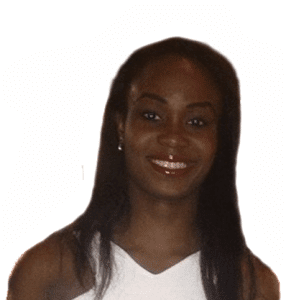 Melody studied law at Balliol College, Oxford, where she was awarded the Brackenbury Scholarship for academic excellence and the Alan Rodger Prize in Roman law. She worked as a tutor for Oxford Summer Academy earlier on this year, and taught taster classes for students who aspired to study law at Oxford, as well as offering them interview and LNAT preparation advice. Since graduating from university this summer, she has had the opportunity to continue in academia and is in the process of co-authoring an article for publication with a tutor from Oxford. Melody's other interests lie in fictional writing.
Humanities
Yema Stowell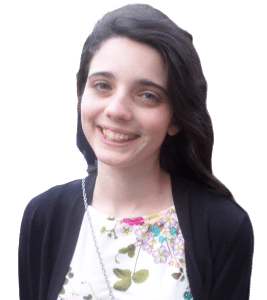 Yema studied History at Newnham College, Cambridge, while also dabbling in French. She helped out a number of school friends with their personal statements from sixth form onwards, and worked as a sub-editor for much of her time at university giving her a keen eye for detail.
Tilak Parekh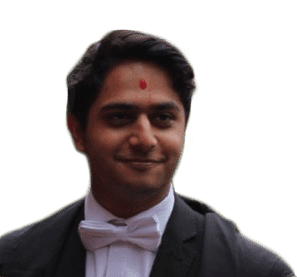 Tilak is studying Theology and Religion at Regent's Park College, Oxford and was awarded a first class in his Sanskrit preliminary exams. He teaches A-Level Religious Studies, serves as an educational consultant and has successfully helped numerous students in their Oxbridge applications. Having been through the process recently he has first-hand experience in the mechanics of all the stages of the current application process. Moreover, he was elected to be part of the 'Undergraduate Joint Consultative Committee' at the University which would also be an asset in guiding applicants. Having attended the prestigious City of London school he is equipped with many resources and was guided very well himself and is keen to impart this to others. Tilak has volunteered with young people for many years in various capacities, represents his college at Squash, and specializes in mock interviews and personal statement editing.
Amelia Rowan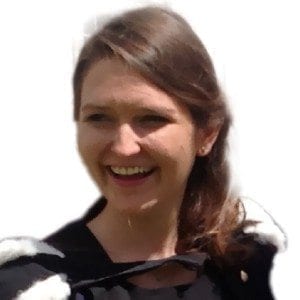 Amelia graduated from Cabrbridge in 2014 with a degree in Anthropology and went on to teach Anthropology and Psychology to International Students in Kenya, Tanzania, India and Romania. During her time at university, she helped students with their personal statements and the whole university process. Having come from a state school, she feels very luck to have gone to Cambridge and understands how daunting the application process can be.
Christopher Born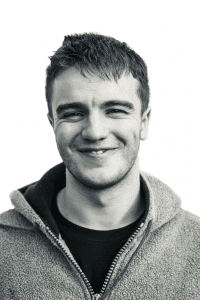 Christopher attended Tiffin School in Kingston Upon Thames before the University of Cambridge, which he have graduated from with a BA in History of Art (2:1). As well as a voluntary programme teaching children to read, he has participated in several university admissions events (including a shadowing scheme), as well as an educational theatre tour which travelled to Japan. His interests include acting, watching film and theatre, cooking and listening to music of all genres which is highlighted with his ability to play the French horn.
Rebekah-Miron Clayton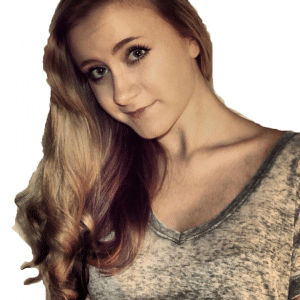 Rebekah is a third year undergraduate studying Education with English and Drama at the University of Cambridge and intends on further study to PhD level. An experienced tutor, she specialises in teaching Education, English, Theatre Studies, Psychology, Philosophy and Ethics, Interview Practise, University admissions inc. Personal Statements and UCAS. In her spare time she writes creatively, is the President of Homerton's Amateur Theatrical Society and is Chair of Cambridge Creatives, the university's leading creative network. Her special interests include creativity and thinking, combining artistic mediums and Educational reform.
Emma Wilkinson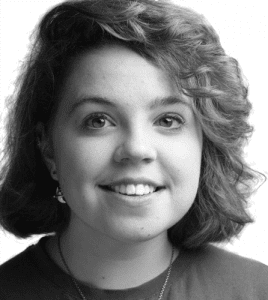 Emma is originally from Berkshire and earlier this year she
graduated from Cambridge, where she studied English. Initially, however, when she arrived at Cambridge, she began on the MML (Modern & Medieval Languages) tripos. As such, she would be happy to give advice on applying for either English or Languages. Emma was very involved at university in theatre, comedy and music, and would love to hear from anyone who would like to pursue any of these areas during their time at university.
Ella Raf

Ella has just graduated from Cambridge where she studied English Literature for two years, and then switched to History and Philosophy of Science for her finals and MSci. She is passionate about education, volunteering in Cambridge access schemes, and teaching in many settings – from individual tutoring to larger classes. She is a keen netball player, and volunteers for charity in her spare time.
History
Robbie Belok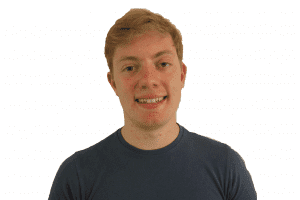 Robbie is a third year Historian at the University of Oxford. His experience ranges from private tutoring, to working for a tutoring company, to (most recently) being employed by Eton College as a History teacher on their Universities Summer School. He is a skilled tutor: on the Eton course he prepared and taught lessons, led discussion sessions with small groups and individuals, organised and led class trips, and held mock Oxbridge interviews with every member of the history class.
Halima Ahmad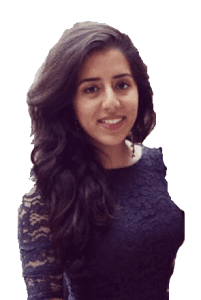 Halima is a recent History graduate from Oriel College, Oxford. She has worked at an Oxford summer school for two years as an Academic Mentor and Site Manager and has received training in Oxbridge admissions, the HAT test and interviews. Alongside her degree she studied Arabic part time and was a student journalist. She's passionate about current affairs, debating and dancing.